"Keep it simple and abundant," says chef Mark Best. "Make sure that most of it can be prepared in advance so that you just need to add the finishing touches."
Best should know. After decades of teaching the delights of dishes that celebrate provenance and local produce across Australia's fine dining scene, the former Marquee founder chef and Netflix Final Table judge are well-versed in the pleasures of shared food experiences. Here, he shares his timeline for effortless entertaining and exceptional hospitality.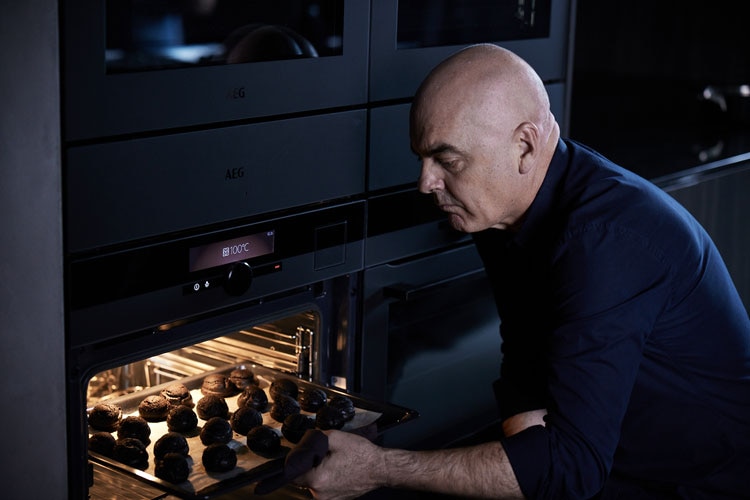 Six weeks out
Place your Christmas orders. 'Six weeks prior is a great time to order things like your Christmas ham and turkey", says Best and to consider what seafood you'll need for your celebrations. "There is nothing like freshly steamed prawns with a freshly made aioli or even a steamed whole snapper that can make a beautiful centrepiece dish for the table," Best says.
One month out
Once you've ordered your hero ingredients, plan your menus around them. "Communal eating is stronger than ever. People love the shared offering because it brings everyone together at the table in a family style. I love to share a selection of many entrees and then revert to having your own main course," Best says. He recommends fleshing out abundant seafood with some beautiful seasonal salads and a simple dessert, like the classic pavlova spilling over with sliced white peaches.
One week out
To avoid disappointment, do your shopping well in advance. Though online orders may help with convenience, Best believes you get the best produce from sniffing, holding and inspecting in person.
Two days out
"Sauces, dressings, and mayonnaises can all be made in the days prior to the big day," says Best. Mark's sauce pairing for seafood, hot or cold, is a Provencal classic aioli. "Mine is a little less pungent and also foolproof."
Portion suitable for 4-6 guests
Ingredients
125ml Grape Seed Oil
125ml Olive Oil
6 Cloves garlic peeled and thinly sliced
Juice and zest of one lemon
1 whole egg
1/2 tsp salt
1/2 tsp freshly ground white pepper

Method

1. Crack the egg into a small pyrex jug and add the garlic
2. Using the
AEG CombiQuick microwave oven
set to 30 seconds on high (this will cook the egg white and make the garlic less pungent. The yolk will remain raw)
3. Allow to cool and then use a wand blender to add the grapeseed oil in a thin steady stream. Add the juice and zest of the lemon and then add the olive oil. Blend for one minute.
4. Add a tablespoon of cold water and add the salt and pepper

Note: Store in a tightly sealed container, preferably glass. This will last up to a week in the fridge.
One day out
"Vegetable prep can be done the day before and kept in containers with tight-fitting lids," says Best. Best recommends a slow-cooked lamb shoulder as perfect for festive feasting as it can be done overnight at low temperature "while everyone is sleeping."
"I love my AEG Steam Pro oven for its low-temperature cooking capabilities and also the ability to steam things to perfection from prawns to whole fish through to trays of green vegetables and your traditional steamed Christmas pudding. The sense pro induction is absolutely perfect for long slow simmering or delicate enough to quickly make custards or melt chocolate directly on the induction top. The piece of mind being able to "set and forget" while you do everything else is worth the money alone," he says.
The day of
Write down your cooking schedule with key timings and let your stellar preparation allow you to deliver exceptional hospitality. "Just like in restaurant life, hospitality is the key. When you have guests try to remember that as host, you're role is to make guests feel welcome and comfortable in your home," says Best. He says nibbles, a drink on arrival and facilitating introductions and conversation if needed is key, as is a playlist of music chosen for different periods over the event duration. Plus, premium drinks for imbibing. "Choose a smaller selection of higher quality beverages rather than abundance," he says.
THERE IS MORE TO DISCOVER