Famous food couples share their special occasion at-home menu

When it comes to the art of seduction, flowers and a meaningful card have their place — but nothing has quite the same effect as a specially prepared meal.
Add to that a chef and the menu turns dynamite.
Here we asked celebrated Australian chefs Mark Best Culinary Advisor at Melbourne's Ritz Carlton and Rodney Dunn of The Agrarian Kitchen for their special occasion menu - in time for your Valentine's Day planning.
Mark Best, AEG Ambassador and Culinary Advisor, The Ritz-Carlton, Melbourne

When it comes to elevating and adding drama to your intimate at-home dining, chocolate is always the focus, especially for Valentine's Day. My approach to cooking for my wife Valerie is to build the menu backward - starting with dessert.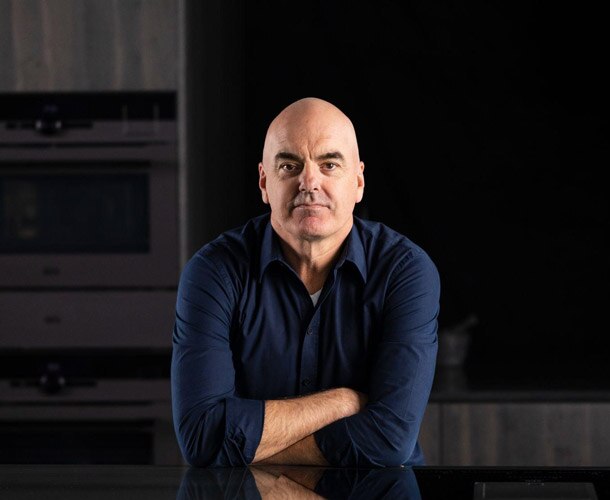 My rich chocolate pudding is a wonderfully decadent one, using good quality dark single-origin chocolate. The chocolate and butter can be melted very easily without burning by using an AEG Induction Cooktop on level 2 heat. It's magic when accompanied by beautiful seasonal fruit.
For the main, I'd go for seafood-based dishes. Think tender fillets of steamed whiting cooked in my AEG SteamPro oven or a crispy-skin Tasmanian ocean trout. I'd pair this with a seasonal salad with good-quality pressed olive oil from Australia.
For the starter, a light tart filled with whipped goat cheese and topped with ocean trout roe is the right level of decadence to challenge your ordinary entire meal.
Rodney Dunn, founder of The Agrarian Kitchen, Tasmania

For Valentine's Day, we try to serve something special, a little out of the everyday.
For the entree, it will be zucchini flowers stuffed with ricotta, crumbed, and fried in a little oil on our AEG Induction Cooktop. It makes it easy to deep-fry with the control and built-in wireless thermometer.
For the main course, seafood is always special - and living in Tasmania that means rock lobster. I am a big fan of using the AEG SteamPro Oven to cook it and then serve it with a miso butter sauce and some crisp saltbush leaves.
We will serve that with some steamed pink eye potatoes that are then squashed, drizzled with a little oil, and roasted until crisp and green beans, which are ripening in the garden at the moment.
Séverine and I both like our sweet treats to finish and fruit at this time of the year is always at its peak. Peaches are one of our favourite fruits, as well as raspberries so we like to poach the peach halves adding a handful of raspberries at the end and serving it with vanilla bean ice cream.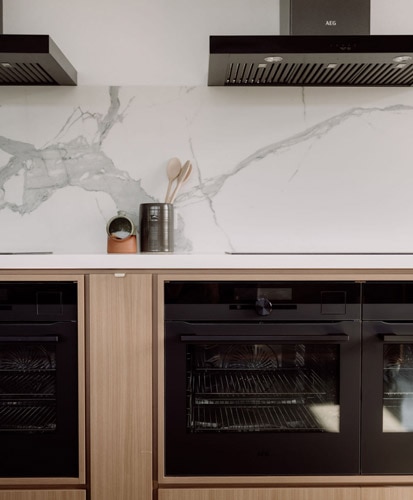 THERE IS MORE TO DISCOVER