For many of us, our clothes are more than something to wear – they're the keepers of memories and represent who we are.
That's why trusting your laundry appliances to treat those special pieces as carefully as you do, is the key to a worry-free wash and dry – and a reduced dry cleaning bill.
AEG understands your wardrobe deserves the best care possible, which is why we've engineered the AEG 9000 heat pump dryer featuring 3D-Scan technology to take gentle care of clothes, so they look new for longer, while reducing the environmental footprint of caring for them.
"With AEG you can have the confidence to dry anything. Our aim is to not only exceed your technical requirements but also fit seamlessly into Australian homes. A focus on sleek product design and aesthetics, alongside innovative technology, allows us to provide a fully premium and category creating experience," says Fabric Care Category Manager Mark Kampmann.
Unique 3D-Scan innovation

The AEG 9000 heat pump dryer with 3D-Scan technology delivers exceptional drying performance. "Our research has shown many consumers are scared to dry items such as down jackets or even bedding items, like doonas in a tumble dryer," says Kampmann.
The 9000 heat pump dryer addresses this consumer fear, optimising drying conditions by sensing the humidity deep within your fabrics. The 3D-Scan uses sensors to detect moisture 5cm deep into the clothes or manchester. The machine then responds by adjusting its time and temperature to dry clothing thoroughly yet gently, while maintaining the garment's appearance and technical features.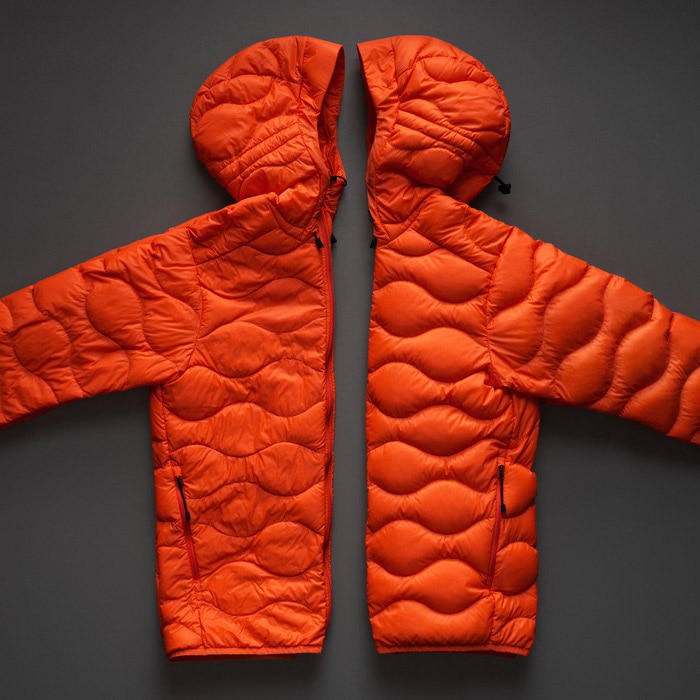 Dare to dry

AEG's unique settings deliver bespoke protection for your wardrobe, meaning you can dare to dry anything from down to waterproofs, wool to silk and of course, cottons – and even bulky household items like your bedding.
"In our extensive testing compared to air drying, silks held their shape and experienced fewer creases, merino wools saw no shrinkage, while outdoor waterproof garments safeguarded their technical properties even better than air drying," says Kampmann
What sets the 9000 heat pump dryer apart is it's precise drying of thick-layered garments like puffers or down jackets and quilts. "Down jackets maintained their lofty appearance and came out with up to 30% higher thermal insulation compared to when they were air dried. The same results applied to quilts," he says.
Designed for doona days

Apart from pillowy cloud-like jacket and bedding styles maintaining their shape, AEG's 3D-Scan technology helps maintain their performance. That's because the motion in the heat pump dryer stops any clumping, clustering and uneven distribution of down, which often results from traditional drying.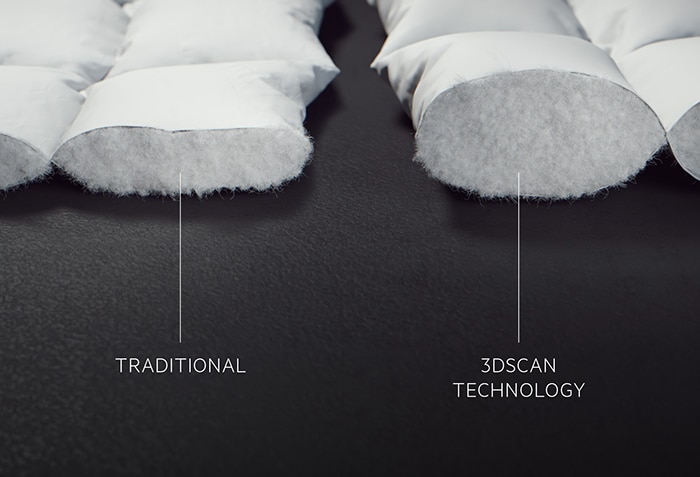 "Your comfortable cold-weather staples like down jackets in particular, maintain their appearance, so you're always prepared – whether you're in a city facing a cold snap or taking wintry strolls in the crisp countryside," says Kampmann, adding, "while you can entrust AEG to wash and comprehensively dry your bedding on laundry day."
The AEG 8kg 9000 heat pump dryer with 3D-Scan is available now.


THERE IS MORE TO DISCOVER