"Design is not about decorating functional forms - it is about creating forms that accord with the character of the object and that show new technologies to advantage," said Peter Behrens.
It's the now infamous quote of Peter Behrens, the design visionary appointed artistic consultant at AEG more than 115 years ago.
Born in Hamburg, Germany in 1868, Peter Behrens went on to become one of Germany's greatest architects and the world's first industrial designer.
A precursor of modern architecture, Behrens was a pioneer of corporate design, advocating for a functionally-guided approach to industrial design. Discover Peter Behrens' journey from designing modern architecture to becoming a legacy in innovating the product design.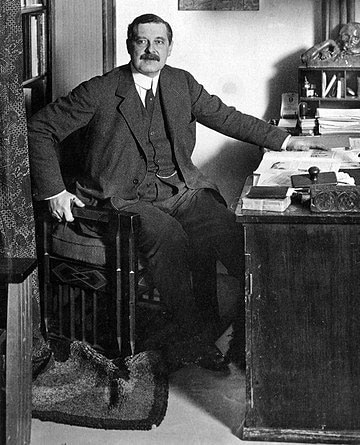 Peter Behrens in his office. Photo by Waldemar Titzenthaler
A design visionary

Appointed as AEG's Artistic Consultant in 1907, Behrens designed our graphic materials, company logo and eventually factories. It was also in this position Behrens became the first person in history to create a comprehensive corporate graphic style, earning him the title of the world's first industrial designer.
Perfect in product design form and function

Following his success with material designs, Behrens first assignment was redesigning the utilitarian lamps hanging in factories, warehouses and railway stations. It was here Behrens took his approach of advancing functional objects to give them a new form.
Behrens success wasn't just in his designs, it was his commitment to going above and beyond drawings and sketches. Behrens approach to design was in-depth, going as far as bringing each concept into actualisation through engineering, standardisation and even making the products he made interchangeable - the true beginning of industrial design.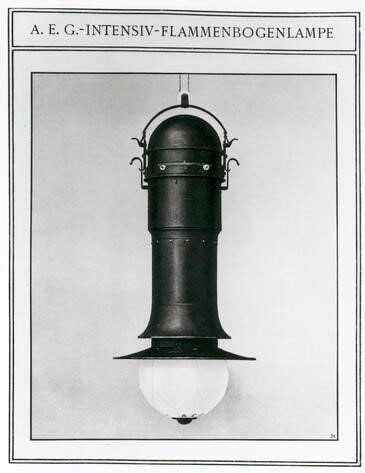 AEG Intensive Flame Arc Lamp
The new lamps were so successful that was invited to design kettles, coffee pots, fans, clocks, a dentist's drill, and eventually factory buildings under the AEG name.
Berlin's modern architecture legacy

While it was Behren's innovation in small electrical goods which revolutionised the industry, Behrens legacy lies in the conceptualisation and completion of AEG's turbine factory in Berlin.
Behren took a steel rectangular structure, turning it into an architectural masterpiece. A self-taught architect and engineer, Behrens lent on experts for the building's materials, however as an artist, Behrens gave form and meaning to the factory that eluded engineers.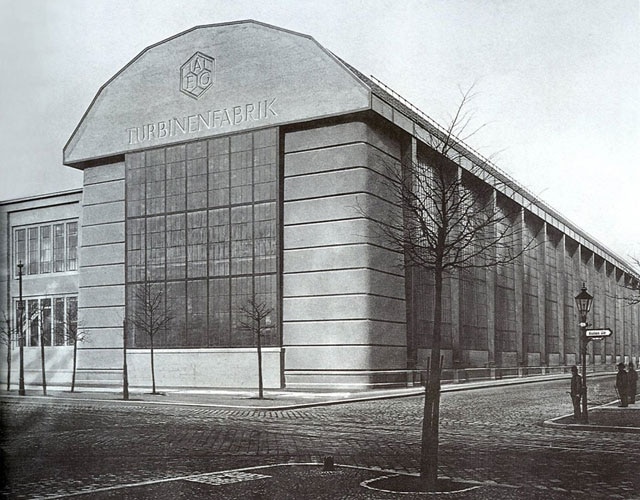 The AEG Turbine Hall in 1928.Credit...Siemens AG
Seeing the factory as a form of modernism, Behrens made the interior and exterior as simple as parameters allowed. His Berlin construction still serves as a cultural icon of modern industrial power, expanding the realm of the architect's work and establishing new guidelines for mass-production. Behrens design went on to be known as the 'temple of the turbine'.
Following his revolutionary work at AEG, Behrens went on to ingrain his designs into Berlin's culture. In addition to the turbine factory, numerous buildings designed by Behrens have made their mark on the city skyline and continue to, to this day.
THERE IS MORE TO DISCOVER